He always does both – ruling the pool table and perfecting his planning. Tomorrow's episode of Terminal Exchange features the fast-talking, slow-driving Randy Pugh. Tune in for a guaranteed laugh.
Intro
The fast-talking, slow-driving Randy Pugh is sure to delight you with tales from 40 years of driving experience and nine years at Nussbaum. Throw it in reverse and hear how Randy's grandfather and father cued him up to become who he is today.
Fast Talking, Slow Driving
You're about to listen in on one of Terminal Exchange's shortest episodes. And that's because Randy can talk fast enough to fit two hours of conversation into under 40 minutes. He'll leave you with a few laughs and a smile, guaranteed.
"That's my goal. Everyday. I want to make everybody that I deal with laugh. Sometimes I'm explaining to my wife why it was funny, you know… but I'm laughing about it."
Throw it in Reverse
Randy backs up into how his grandfather and father prepared him for a life of trucking – including a story of loops, and loops, and LOOPS of backing around a plant. And after a half day of backing one way, he'd spend the other half backing it blindside.
Always a Top Driver
He's one of Nussbaum's elite: a Training Engineer, Road Captain, and Certified RED driver rolled into one. Making sure he knows the equipment, the company, and his coworkers inside and out, Randy shares not only a chuckle or two but sage wisdom.
"My grandfather, he always said, 'You don't have a problem unless you don't have a solution.' So if something comes up, it's not a problem, it's something I need a solution for. And I'm going to figure it out."
The Pool Shark of Planning
Take a step into Randy's life outside of the truck as he dives into his perfect planning and how standing behind a pool stick got him there. Steady hand, steady mind, steady driving – this guy always hits the right pocket and always hits the right timing.
Quotes
"At 7, I remember hauling produce over the mountains in Colorado – back in the days where you poured water over the brakes 1/3 of the way down the hill into Pagosa Springs… you'd stop, they'd have barrels of water – cool your brakes off – then you ride on down a little further – then you'd cool them off again."
Randy: My dad made me back around the plant.

Phillip: So all the way around?

Phillip: Just doing loops?

Randy: Yeah, yeah! Around and around, I had to avoid the traffic that was coming through the pits and things like that.

"I'm a half hour early no matter what. Just so that if something happens – late is not in my book."
"At that point it just let me know that I was making a mark. And keeping it that way is part of what I do. I just try to make everyone as happy as I am."
"Don't be looking for how it's not going to work – see how you can make it work!"
"My grandfather, he always said, 'You don't have a problem unless you don't have a solution.' So if something comes up, it's not a problem, it's something I need a solution for. And I'm going to figure it out."
"There were five pool tables in it. So when my dad was in there drinking. I had quarters. That's to keep me from bothering him. And I could play at a young age."
"I was that 70-mile-an-hour guy. Now, I'm that 60-mile-an-hour guy. Much more peaceful!"
"You know how hard it is to ride up on those 62 MPH trucks looking for the break in traffic so I can get out and have a 1 MPH race with him… yeah!"
"That's my goal. Everyday. I want to make everybody that I deal with laugh. Sometimes I'm explaining to my wife why it was funny, you know… but I'm laughing about it."
"Everybody brings us happiness – some by comin', some by goin'."
Pictures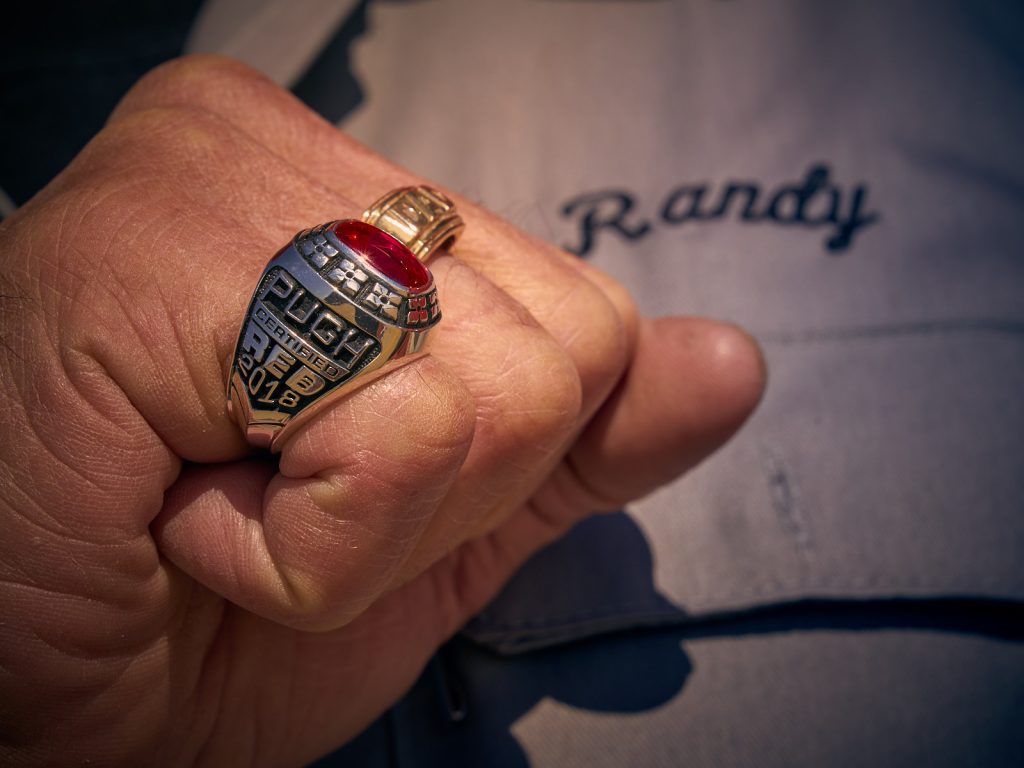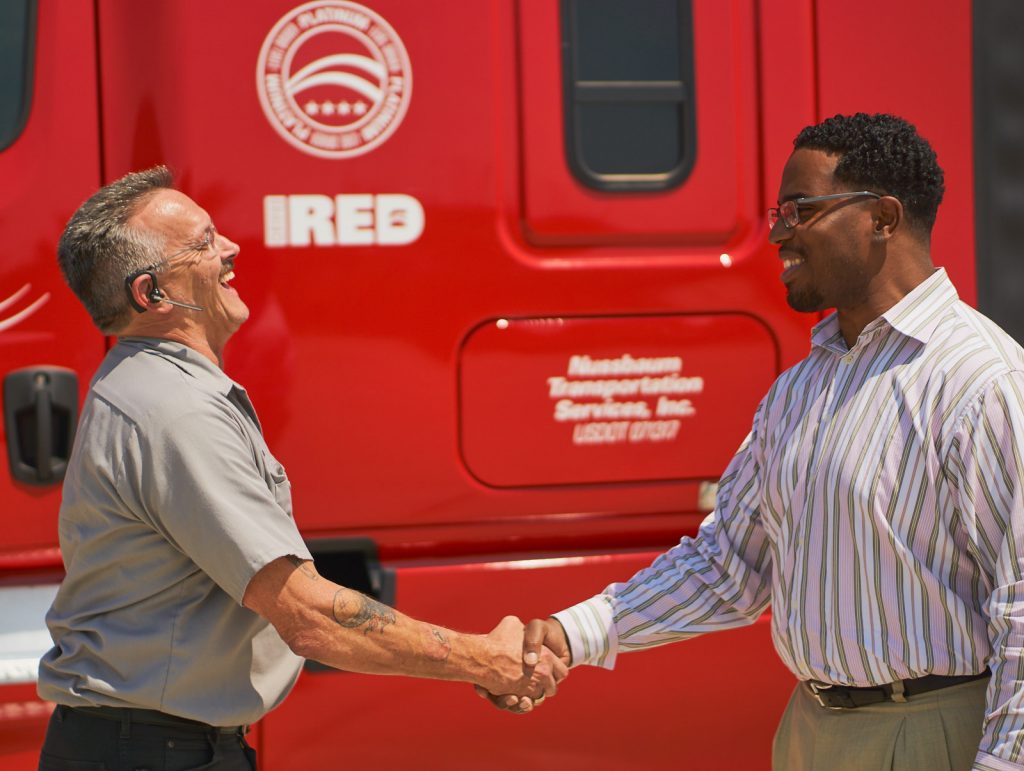 Links