Underneath the laughter and "Dad" jokes, you might not have realized that Brian Cannon also has a deep, genuine passion for supporting families who are facing one of the scariest real-life monsters, childhood cancer. This week, we shared some good laughs and heartfelt stories with Brian to learn more about what drives his passion.
Laughter is the Best Medicine
If you've ever met Brian Cannon, you've probably heard a joke, or three, and seen your share of humorous antics. There is no question that Brian likes to keep things light in the office and make sure that those around him enjoy coming to work each day.
I think laughter is important. There is time for it of course, but I think the more you can smile and laugh the better life you'll have, and I think it does good for your overall health.
Fighting Childhood Cancer
After a history of cancer in his family, and seeing friends fight childhood cancer, Brian has developed a passion for helping other families who are fighting the 'C' Word. Brian is an active St. Jude runner who has participated in local runs to raise funds and awareness for the last 10 years. Check out the full episode to hear more from Brian on why he supports St. Jude.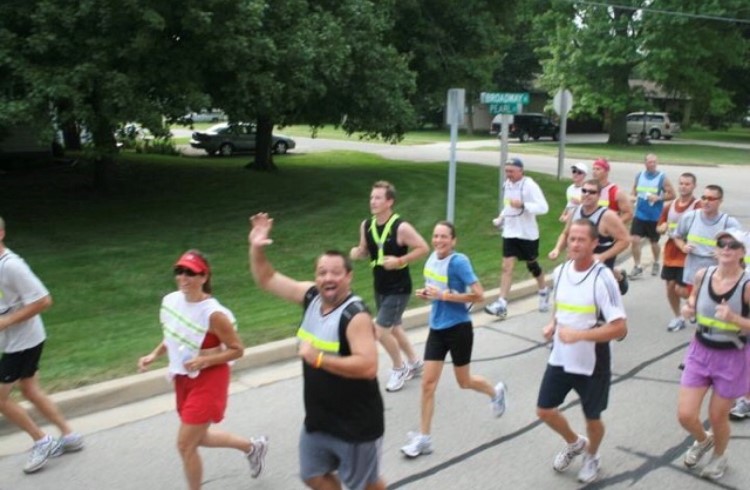 Nussbaum Family Fun Run/Walk
To help support Brian's and other Nussbaum St. Jude runner's efforts, Nussbaum is hosting a 5K Family Fun Run/Walk event. The goal is to raise money to support St. Jude Children's Research Hospital. St. Jude is leading the way the world understand, treats, and defeats childhood cancer and other life-threatening diseases. You can learn more about St. Jude at https://www.stjude.org
This 5K event is an awesome opportunity to support the St. Jude fund raiser while having tons of fun with great friends. To help make the most of this event, Nussbaum will be making a dollar for dollar company match up to $10,000.
To learn more about this event, donate, or register to come out and run visit Nussbaum.com/StJude
Pictures
Quotes
I've always been a driver advocate, I believe they're the number one customer.
I used to be a quiet person when I was younger.
It's easy to say, "this is just how it's going to be today, tomorrow I'll do [better]," but there isn't always tomorrow.
I've run up to 26 miles in a given day. I don't even know how I would do that on a regular day but there's something about [St. Jude Run Day].
Links