Intro
Being a woman on the road is unique but being a Trucker Mama to two of her own children and hundreds of trainee children is all in a day's work for Darla Smith. She's sweet, strong, and full of advice to keep her girls safe on the road each day. Darla is bound to delight you in this episode of Terminal Exchange.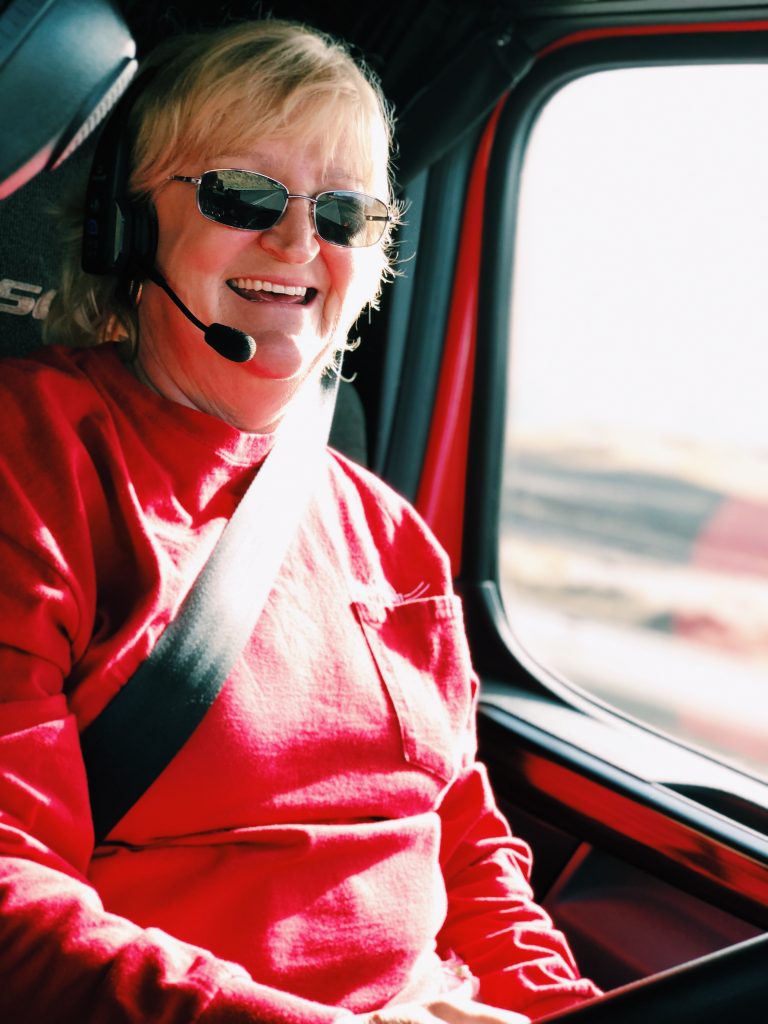 Trading Dress Skirts for Trailer Skirts
She traded in her heels for a steering wheel in the '90s and hasn't looked back. Darla Smith started driving out of necessity when her husband became ill. And after he passed, she was equipped with the skills he had taught her to make a living.
"It was my way to grieve – was to be in that truck – that's where I felt closest to Steve… so I stayed in the truck."
Passing the Torch
Mention "Mommy Darla" around Nussbaum, and you're sure to be greeted with face-consuming grins and hours of stories. She's trained many drivers – from young guns at her previous job, to Nussbaum shining stars like Maya Hernandez and Adrienne Riel (now trainers themselves!). She's investing advice, safety tips, and stories in the next generation, ensuring a legacy of great women drivers for the future.
"I'm Mommy Darla – everyone calls me Mommy Darla or their Trucker Mama!"
Throwing Chains
Sweet as pie and tough as nails, Darla will delight you with stories of wrestling chains on, scarring accidents, and perseverance through change.
This is one episode you don't want to miss out on.
Quotes
"I think he knew inside that he had a limited time to teach me everything."
"I went from a corporate board room dealing with physicians and administrators… to being a truck driver."
"I trained a lot of the younger men, the 23- and 24-year-olds, which made sense. Who's going to tell their 40-year-old mother, 'No'?"
"It was my way to grieve – was to be in that truck – that's where I felt closest to Steve… so I stayed in the truck."
"You have to grow, and you have to change with the industry. If you don't, you're not going to make it."
"When you're out there in your 60s, by yourself, it's you. That's it, sister!"
"I'm Mommy Darla – everyone calls me Mommy Darla or their Trucker Mama!"
"That's what I said! I said I'll be 80 years old – Brent will be beating me with a stick trying to get me off the steering wheel."
"They said, 'You do realize this is a truck driving school?' And I said, 'Yes! I thought we were going in a classroom for school.' And I had a skirt and suit on and heels and hose and… they sent me home to change."
"She showed up with high heels on for truck driving school!"
Pictures