Memorial Day – it's not just barbecues, sunshine, and a Monday off work. It's a day of reflection and gratitude. Listen to the experiences of Nussbaum drivers Brian Stultz, a Patriot Guard Rider, and Lonnie Bartak, a Legion Rider, as they reflect on their service in the Navy and their involvement honoring other veterans.
Traveling Freedom
Brian and Lonnie are passionate about freedom – from enjoying freedom traveling with the Navy and now, embracing the freedom of traveling cross country driving OTR for Nussbaum. They are two veteran Navy servicemen with stories to tell.
Patriot Guard Rider, Brian Stultz
Hear where Brian's Navy experiences have taken him and how they have driven him to become involved with the Patriot Guard Riders of Illinois. He's even joined the National Patriot Guard a time or two.
Brian is honored to have the opportunity to serve and be engaged in the veteran community with like-minded Patriots. He divulges how much it means to be a Patriot Guard Rider and the impact they have when invited to attend ceremonies.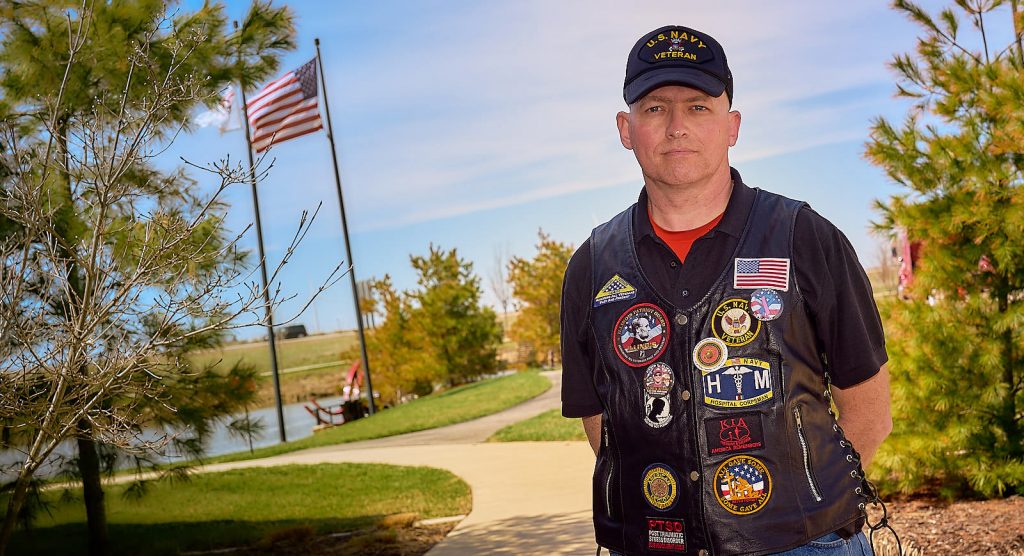 Legion Rider, Lonnie Bartak
Clothed in a memory-filled vest stacked with patches – Lonnie wows with his desire for remembering the fallen. He's bound to entertain with a few submarine stories and the fact that he's been behind the wheel of a rig since he was 14.
From flag lines to funeral escorts, being a Legion Rider is an honor. Devoted to the veteran community, Lonnie and his vivid memories leave you feeling the thrumming roar of a loud-piped Harley.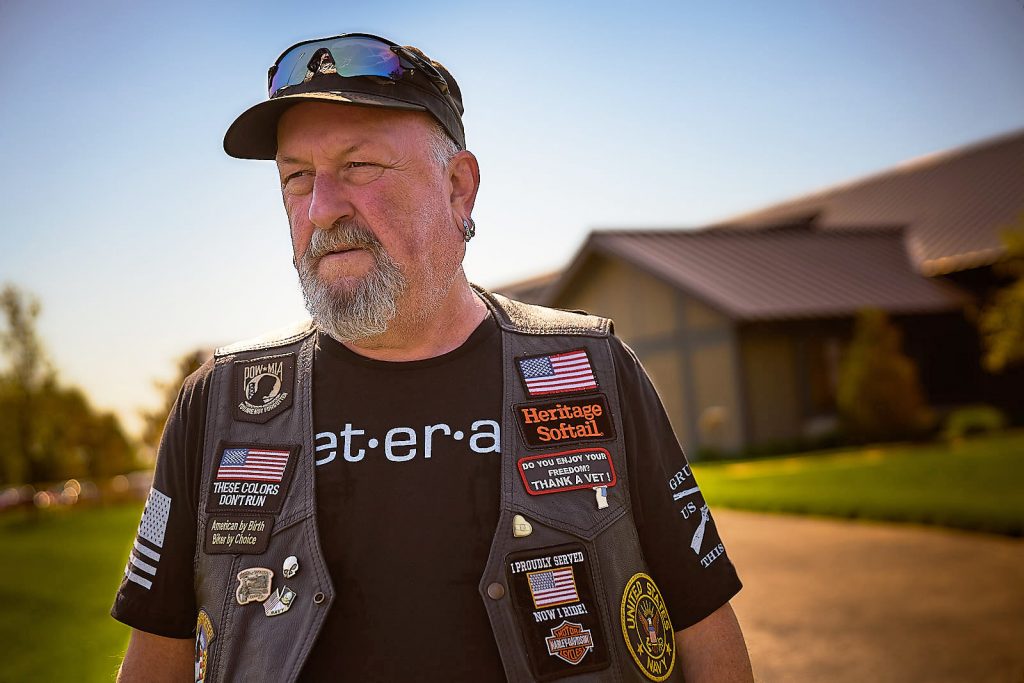 Quotes
Brian
"It's just basically a part of who I am, and I have been this way."
"We've seen time and time again in scripture where Jesus Christ himself had come to serve, not to be served."
"It also gives the opportunity for us as Patriot Guard Riders to serve as family."
"I have a flag rack with the American Flag, our Patriot Guard Flag, POW Flag, and the State of Illinois… And I've always flown the appropriate branch flag as well."
"Gold Star families are those that have lost a loved one in active duty."
"It's not all funerals that we have… We are privileged to attend in parades, send-offs for those that are joining into the service, and the memorial wall that comes into Illinois from time to time. So, it's not all somber occasions."
Lonnie
"Veteran: n. a person who wrote a blank check payable to the United States of America for an amount of, up to and including, one's life."
"'You know the most important thing you've got to remember on a submarine is you've got to close the screen door.'"
"The majority of us with our Harleys – we've got the louder pipes on… You hear all the kids and all the other veterans giving the motion to crank up the throttle."
"If you've got the heart and the respect for the servicemen, anybody can be involved."
"Like they say, the Navy – it's a venture, but it's a venture in any branch of service."
"14 years old and you're going to turn me loose in a semi? Oh yeah!"
Pictures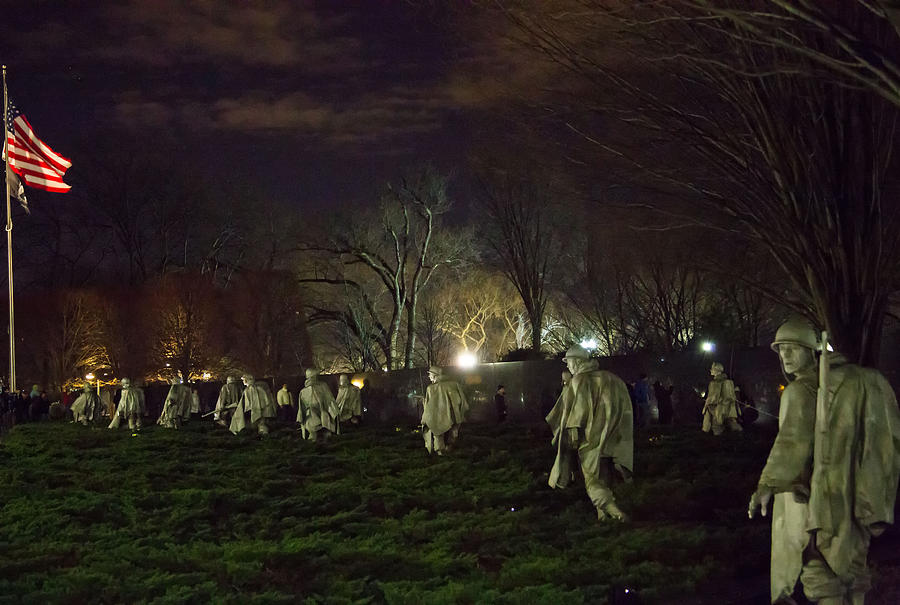 Links