You asked for him. And we got him. The most requested interview is here. We're grateful to welcome the even-keeled, wise, and humble AJ Edgington to this episode of Terminal Exchange.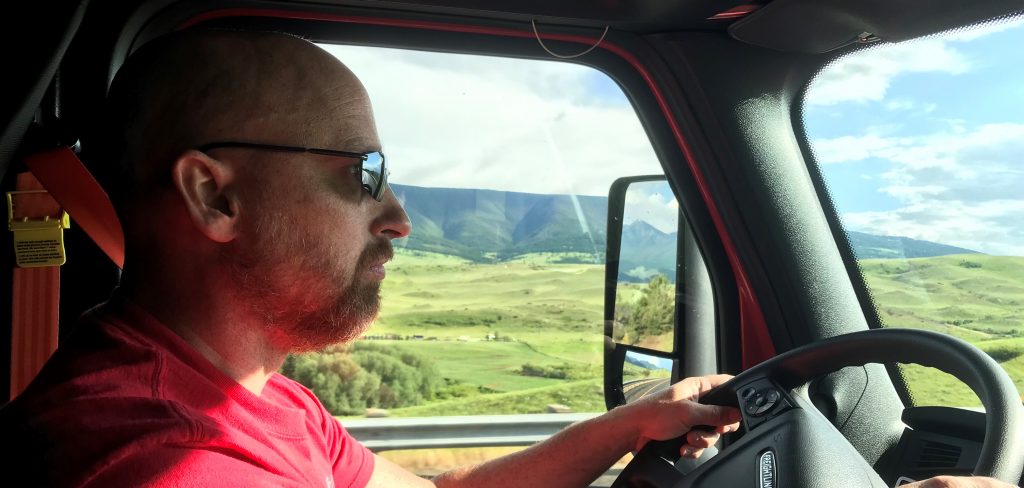 Time with Family and Time at Nussbaum
It's hard to split these two categories up because so much of AJ's life and wisdom intersects and connects his time with his family and his time at Nussbaum.
He's able to tailor his training style from his time training up his children – equal parts love and life experience. And he's able to spend time at Nussbaum because he knows he is called to provide for his family.
Prepare your notepad, because this guy is overflowing with wisdom-filled quotes and lessons. You don't want to miss this sought-after episode of Terminal Exchange with AJ Edgington.
Quotes
"It takes a pretty special woman to be married to a truck driver."

"And a special one to be married to you."

"I have eight mouths to feed, and that's one of the reasons why I work the way I work."
"Life takes a lot of love sprinkled on it. And a lot of patience."
"It is the quality of the home time, not the quantity of the home time that matters."
"I was raised on the farm but never the brain of the operation. Know what I'm saying? Some of the back."
"Sometimes it's just getting out there and getting knee-deep in the mud and figuring out that that was the wrong way to teach that!"
"We've all had a battle scar. So, which one do you want to know about?"
"You can't tell me God does not know what he's doing. Because he's protected me many times from myself."
"You've got to have a short memory when it comes to the pain and a long memory when it comes to the lesson."
Pictures