Hop to it and don't dilly-dally on pushing play this week. We're keeping it real – and keeping everyone in line – with Country Boy Kent Pitchford.
With understated humor that will have you in tears, Kent shares his take on Nussbaum's office staff, rolling with change, and training new drivers. Get a behind the scenes, unfiltered diagnosis of sales, accounting, and operations at Nussbaum because Kent's going to tell you how it is.
Don't miss the genuine heart behind the loving teasing – in the span of a few recent years, Kent has beat cancer, quit smoking, and given his life to God.
This is an episode you don't want to miss.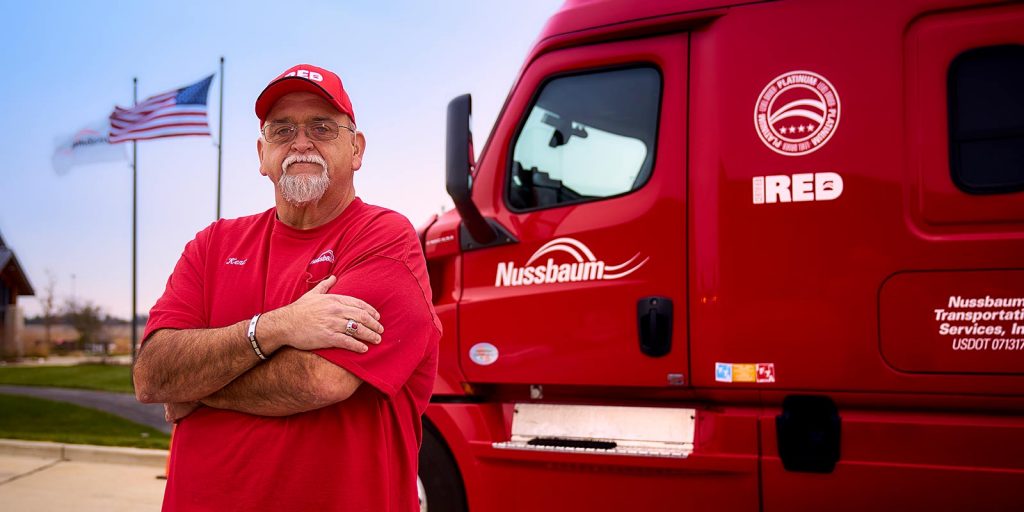 Quotes
"The Sales guys, they lost my account for Caterpillar. And I sat down in front of them, and I said, 'I outta take out your knee caps. I had this Dedicated run for six years!'"
"I said, 'You guys are messin' with my gravy.'"
"Oh, they're my favorite women in all the world except for my wife and daughter. Because they're the ones that take care of my paycheck."
"Brent handed me that hat and made me proud."
"I've got to give a shout out to all them guys in the office that are going out and getting their CDL's."
"Some of them are just weenies and can't handle it out there in the trucking world. So, they say, 'Well, we're gonna go hide behind the office.'"
"Come on – wake up! You live down this road. And you still don't know your exit!"
"You can't get over-rambunctious or over-excited about things. Just flow easy."
"You gotta be willing to get along with anybody. That's one of the chores that's tough."
"I had a friend of mine that was a cop. I said, 'Run my MVR…' And he kept scrolling and scrolling and scrolling and scrolling."
Phillip: "I'm not sure we'd get a whole lot accomplished if you came in here to the office."
Kent: "No, because I'd probably fire half of them. So…"
TEASER QUOTE "I haven't laughed so hard through an interview in a long, long time."
Kent's Baptism (0:36 – 1:20)
Pictures