Your questions answered. To celebrate the 50th episode of Terminal Exchange, we spoke with American Trucking Associations (ATA) President, Chris Spear.
After acclimating to Nussbaum's headquarters, Mr. Spear sat down with a Phillip full of questions – your questions – to answer.
We dove right into the nitty-gritty following a brief overview of the ATA. From how he cuts through the politics on Capitol Hill to what it looks like to make the American Truck Driver's story known.
We broach HOS flexibility, driver shortage, nuclear verdicts in trucking, and what ELDs mean for the future of trucking technology.
And through it all, the ATA President remarks on how he and the ATA represent the mid- to small-size carriers of the nation. Did you know that 80% of ATA members are companies with less than 20 trucks?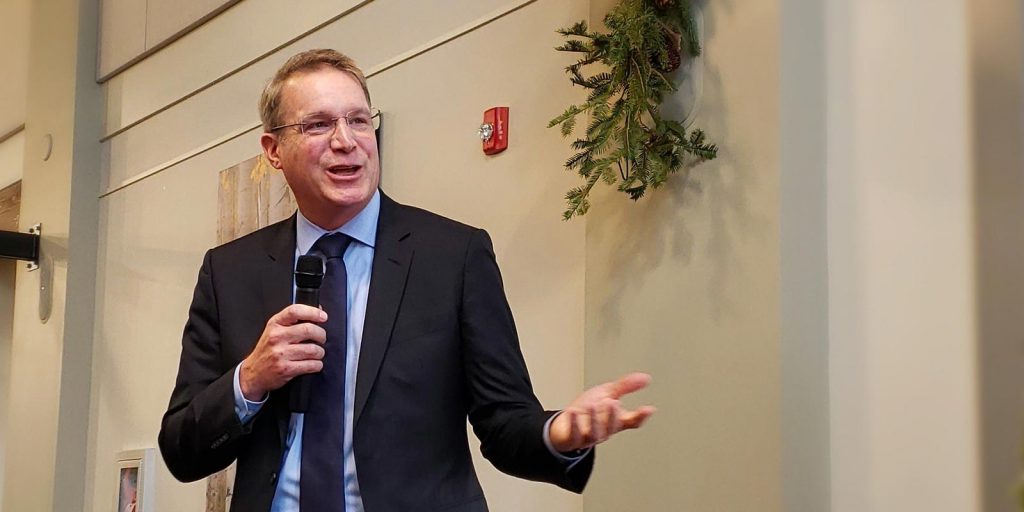 Quotes
"It's important that we amplify that pressure and that message to our elected officials so that they do their job. We hold them accountable. And we get things done."
"But 80%+ of our membership at ATA is less than 20 trucks."
"Because most of those large companies started with one truck. And I can name several of them – including this company."
"Everybody's voice matters. Everybody counts in this world. When you're doing advocacy for this industry you've got to make certain that you're counting everybody."
"The upside for trucking is that our story isn't a republican or democrat story. It's an American story. It's a success story. And it's one that should appeal to anybody."
"Our government is placing our trust in them to go abroad and protect our freedom – between ages 18-21. Now, I'm pretty certain that if we can teach them to do that, we can teach them to cross state lines in a Class A."
"It's not what you want. It's what you can get."
"Get loud. Get engaged."
Links