Nussbaum's Chaplain, Jim Revelle, is back with the first installment of a three-part series. Listen at your own discretion, because we're talking about Jesus.

"Listener Beware" Warning
Jim will release one installment of his three-part series each month through June, July, and August. As a corporate chaplain, Jim works on a permission-based standing. Here's your "buyer beware warning." This is a talk about Jesus Christ, and if you don't want to listen, don't listen.
"We're permission-based, meaning the talk I'm going to have with you right now is a buyer beware warning that it's going to be a talk about my best friend. And my best friend is Jesus Christ."
Who is Jesus?
That's the question Jim tackles in his messages. And it comes down to two things: Jesus is either a lunatic, or he is God. What will you decide?
"Either he's a crack-pot, or he actually is the one that he said that he is."
Continue the Conversation
Whether believer, agnostic, or atheist – Jim welcomes your conversation and questions. Don't be afraid to give him feedback and continue the conversation with him after the episode. He wants to hear from you!
phone: (877) 322-2427 ext. 5017
email: jrevelle@chaplain.org
Doug Moore's DM Team Spotlight
Let's squash your doubt as a driver – Douglas' 4DX Team wants to reduce incoming calls from drivers, but it's not because they don't want you to call.
Several of Nussbaum's Driver Managers have spent time behind the wheel, and they're working hard to improve the experience for current drivers by wiping out long hold times, giving complete answers to questions through early phone calls, and sending total mail text messages.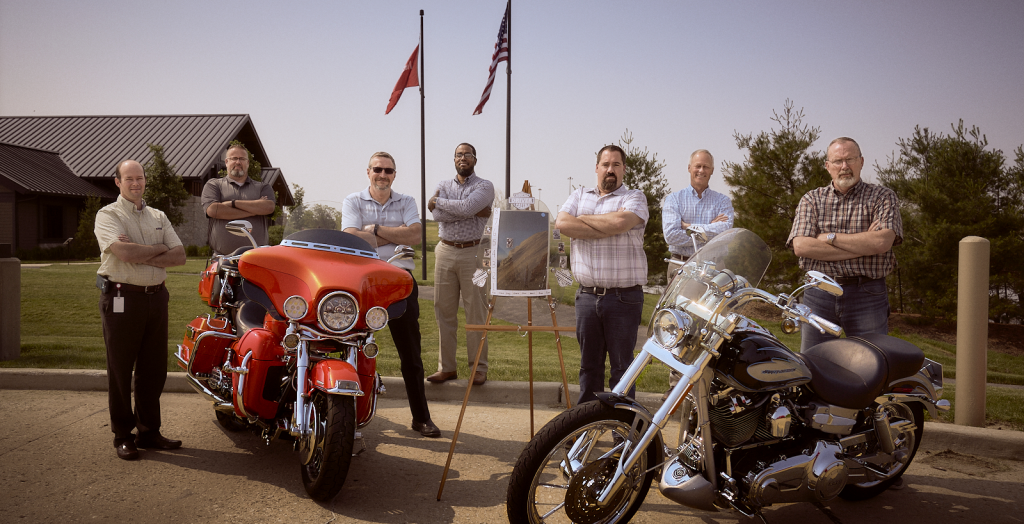 Quotes
"We're confidential, we're permission-based, meaning the talk I'm going to have with you right now is a buyer beware warning that it's going to be a talk about my best friend. And my best friend is Jesus Christ."
"He never ceased to be God, but he set aside his rights as God, and he became human… it was an incredibly humbling process."
"People say, 'Oh, I love Jesus' teaching.' Well, have you looked at it? Because C.S. Lewis concluded that for someone [as a human] to make a statement like the kinds of things Jesus said… he'd either have to be a lunatic, imagining things… or he'd have to be a liar… or he'd have to be the Lord."
"Either he's a crack-pot, or he actually is the one that he said that he is."
"If you're a person who struggles with faith, or you have skepticism or doubt, I still would be very interested in hearing perspectives because we're always learning from each other."
"There are three kinds of reactions to Jesus: they hated him and tried to kill him, or they're afraid of him, and they run from him, or they were absolutely smitten by him, and they gave their entire life to him. But no person ever had a moderate reaction to Jesus."
"But the only relationship that's going to satisfy you is the one of this God."
Links
Contact Jim
phone: (877) 322-2427 ext. 5017
email: jrevelle@chaplain.org