Show Notes
We put three CEO's in one room and asked them bunches of questions. Listen to what's new for 2019 with Daimler Trucks North America, Freightliner, Truck Centers, and Nussbaum Transportation in this ear-tingling episode.
What's New at Freightliner?
Everyone loves an "inside scoop." And we're giving you extra scoops as we hear from Roger Nielsen, CEO of Daimler Trucks North America, the producer of Freightliner and a riveting storyteller. Prepare yourself for new technology! Roger runs through the new 6×4 design benefits and innovation, and how this development will keep a running promise.
"We try to promise our customers a 5% fuel improvement every two years."
Looking into the Future
Hot topics of autonomous trucks, platooning, convoying, mirrorless camera technology, and the eCascadia all come into play as well. Did you know Roger has the record for the longest ride in an eCascadia?
"When you drive it, it's just like driving a gigantic golf cart."
Take a listen and figure out what exactly that means.
Dealing with Constant Pressure
It's not easy being a CEO. And we got to sit three down at one time to pick their brains. These stand-out personalities, Roger Nielsen, John Hopkins (Truck Centers, Inc.), and Brent Nussbaum (Nussbaum Transportation), weave stories together, laugh easily, and unveil the secret of how in the world they sleep at night with the weight of a company and the entirety of its employees on their shoulders.
"Our success is their success."
Quotes
"How can we get one step closer to that goal of accident-free driving?" – Roger
"We try to promise our customers a 5% fuel improvement every two years." – Roger
"We are working now, with your team mostly, on what we call a 'detachable 6×4.'" – Roger
"But you know, this is where real-world testing comes in and what's nice with working with Nussbaum, is that we can put those in there before you have to buy 400 – you run a couple and see if you can prove us right or wrong!" – Roger
"I have a CDL, so I jumped behind the wheel and the guys thought we were just going to go on a little short one-mile track, but I wanted to go show my father. So, we drove it all the way out – 20 miles out – to show my dad." – Roger
"When you drive it, it's just like driving a gigantic golf cart." – Roger
"All you see are trailer doors. You don't know which way the road curves. And when the driver in truck #1 slows down or veers, you have no idea why. And so, you're left there somewhat in the dark." – Roger
"I entrust that all to my Lord and Savior and on a day-to-day basis I entrust all of my decisions to Him and He's never let me down. And I surround myself with outstanding people." – Brent
"'Well, why are you in the business?' 'It wasn't truly a love of trucks; it was a love of people. And the opportunity to make a difference in people's lives.'" – John
"Our success is their success." – Roger
Pictures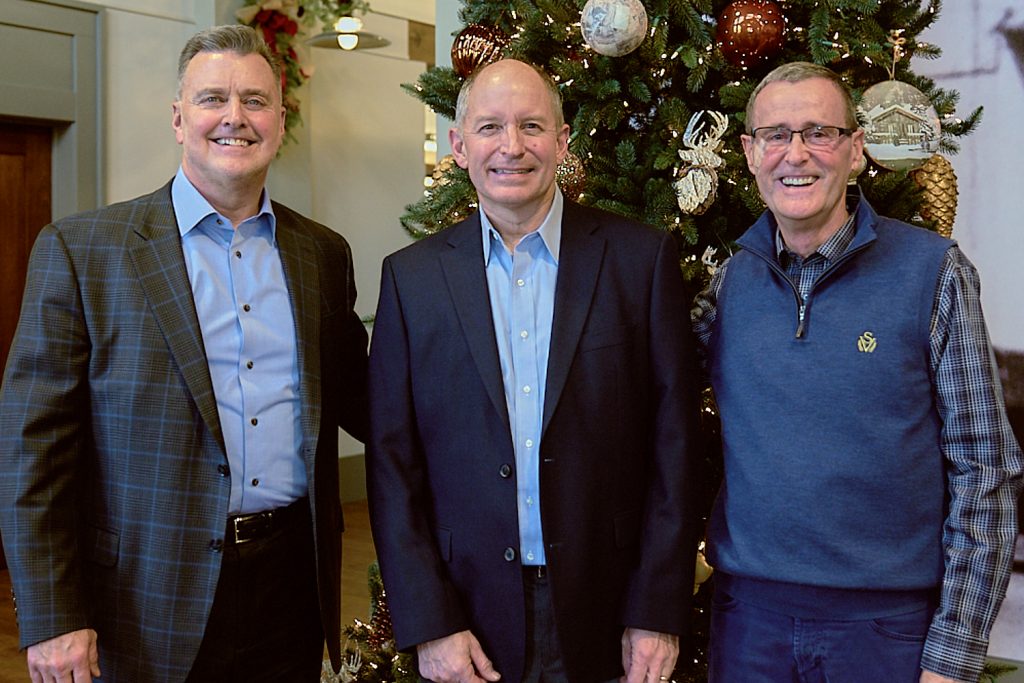 Video
Links