You don't want to miss this fun Terminal Exchange episode with Cody and Cole Zeller. Full of impersonations, oddly well-sung riffs, and a peek into getting married during the COVID-19, this episode is bursting with memories, laughs, and some tough times.
Cody Zeller is a Customer Account Coordinator at Nussbaum, and Cole Zeller is a Recruiter. It may have slipped right by you that these two are related, let alone twin brothers working at Nussbaum together.
Another Tuesday and another great episode of Terminal Exchange. Press play now.
Pssst… Throw a guess in the comments, who are the two people in the office you think Cole was impersonating?
Photos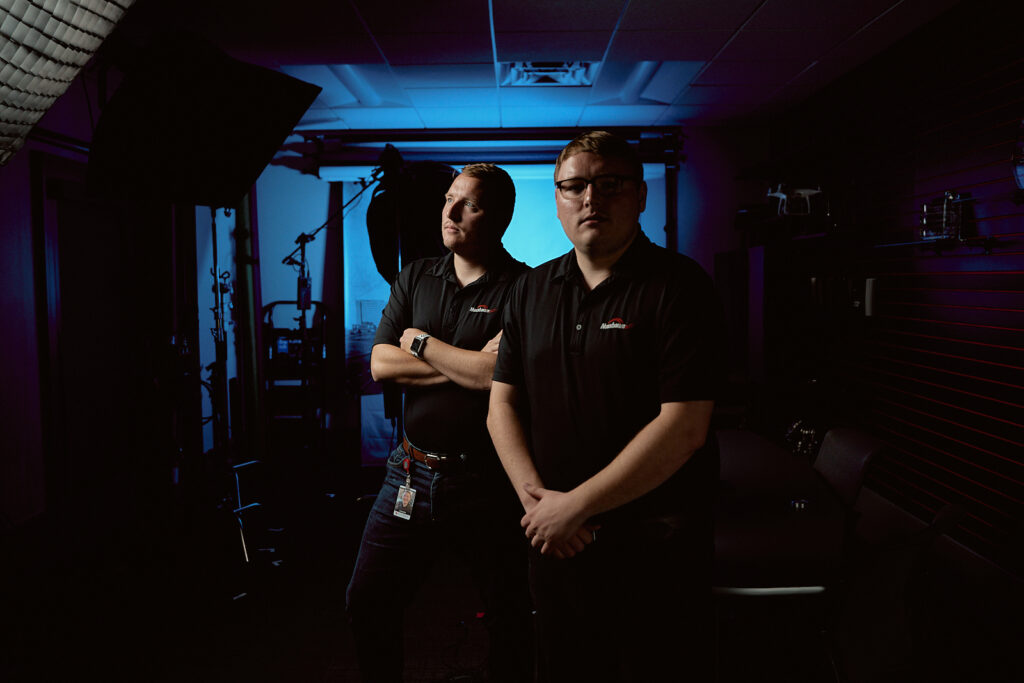 Quotes
"It is never the same day. There is always something new happening." – Cody
"It defined my marriage at one point. I got married in May of 2020 – that was the heart of COVID-19." – Cole
"I remember just sitting at my desk having a panic attack. Because the order of gatherings of no more than 10 people was extended." – Cole
"It made it very difficult, but it brought me closer to my wife." – Cole
"We're elephants, too, though. We remember everything." – Cody
"To grow, we have to change." – Saige
"Practice Q-TIP: Quit Taking It Personally." – Cody
"I have high expectations for myself, and that's caused me to be a perfectionist and very anxious." – Cole
"See? Those Safety guys are sweet guys!" – Cole
"When we're willing to do things that are uncomfortable, God can show up." – Saige
"Nussbaum is the name, and we all make it up." – Cole
"I said, 'What's your name?' and he gave me his truck number. And I said, 'Oh, no, I don't keep track of truck numbers, I keep track of names.'" – Saige